Marital rape is a type of rape committed by the sexual partner in marriage. When it comes to rape the entire attention goes towards women, and men are ignored. However, no doubt the majority of victims are women.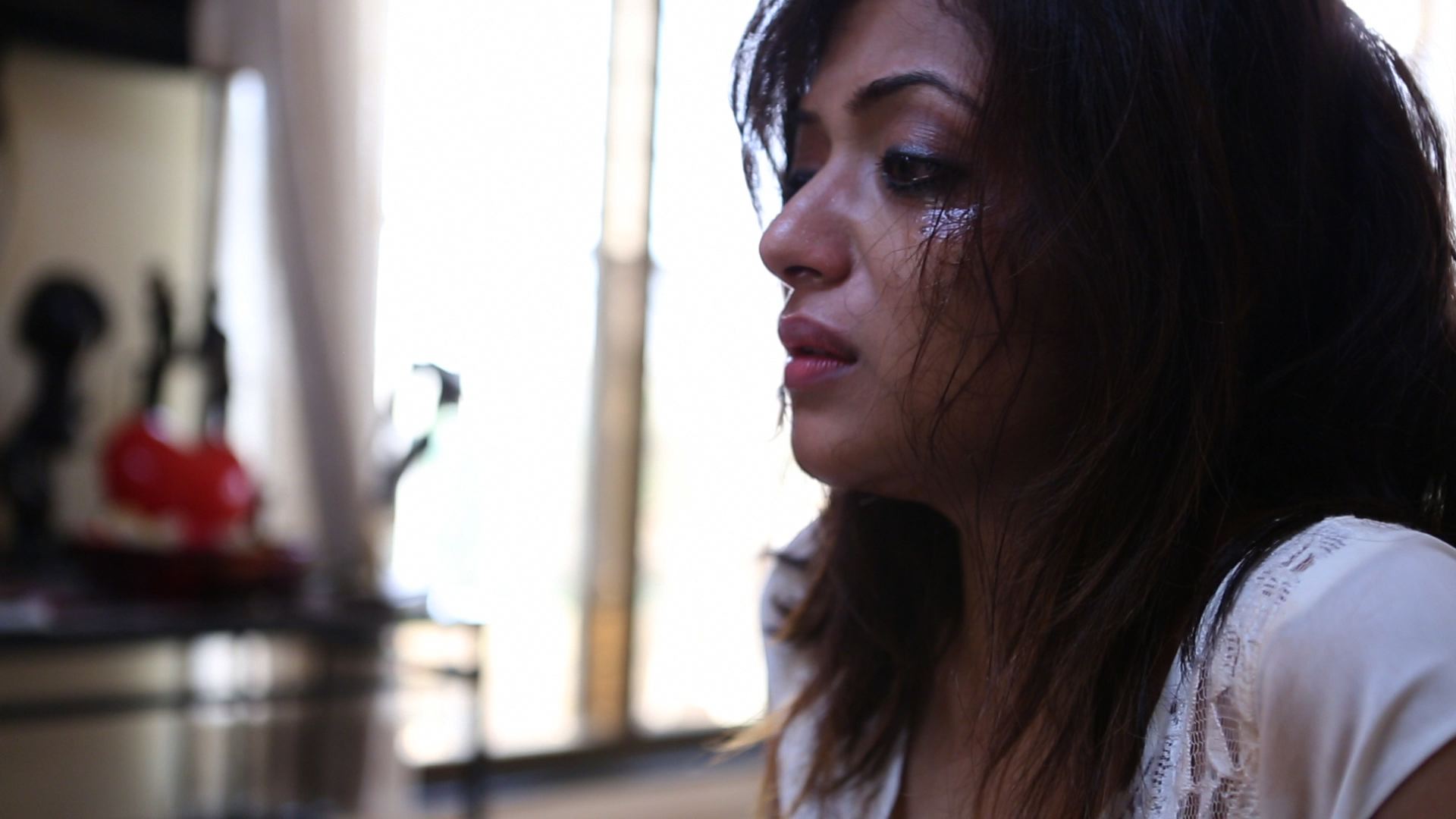 Picture Credit- indiatimes.com

It is not a Myth – The Society needs to learn the Truth
Marital rape is one of the darkest hidden real stories in India. Women face marital rape, and a brutal physical abuse, and in worse cases, they get even murdered by their spouse due to sexual conflicts.
Every year different married men have been accused of marital rape, however, only fewer women are that courageous to complaint in the Indian society. There have been incidents where the wife accused the husband of forced- sex, but the incident turned in favor of the husband, as relatives and gathering of elders decides 'the fate' of married couple.
Marital has rape has become an unquestionable reality in India- which needs to be addressed. Majority believe that marriages are for sexual fulfilment, and the basic duty of a woman is to be sexually available for the husband.
However, believing in such concepts does not make it true. To know the truth, a problem should be understood on the parameters of facts. So, the truth which we ignore and are scared to say is that the women are treated as a 'commodity' in social structure.
The individuality turns out of almost ' non-existence' in the institution of marriage. The society needs to understand that a woman is an individual who has rights on her body, mind and choices. However the patriarchal society is not willing to understand the concept of 'choices' and 'freedom'.
Physically forced her to have sexual intercourse with him even when she did not want to
The National Health and Family Survey – 4 for 2015-16, 5.4% of women have experienced marital rape.
The form of sexual violence most commonly reported by women was that their husband used physical force to have sexual intercourse when they did not want to- According to the survey.
Ugly and heinous spousal violence
In the category of spousal violence, the National Health and Family survey records both sexual and physical violence. The survey has looked at married women in the age group of 15-49.
The highest form of nine-sexual violence comes from men slapping women – 25% of women surveyed said they have been slapped.
In all 12% of married women said they have been pushed, shaken and have had things thrown at them. 10% said the husbands have pulled their arms or hair. Another 7.5 said they have been punched with fists or object and 7% said they have been kicked, dragged and beaten up. More so, 1.5% said they have been choked or burnt and 0.8% said they have been threatened or attacked with guns, knives and other weapons.
There are still countries where it's legal to rape to rape your spouse
Sexual assault laws in the United States are far from perfect: some states give victims only three years to report sexual assaults, while others require them to pay for their own rape kits. But a new report from Equality Now shows the situation is even direr in countries around the world
The women's rights organization surveyed the laws of each of the 82 countries between 2014 and 2015. They found laws expressly allowing for spousal rape in Ghana, India, Indonesia, Jordan, Lesotho, Nigeria, Oman, Singapore, Sri lank, and Tanzania. In four of these countries, it is permitted even when the victim is a child.
Ghanaian law, for example, states that "consent gives by husband or wife at marriage, for the purposes of marriage, cannot be revoked, "unless the parties are divorced or legally separated. In Lesotho, spousal rape is only illegal if the perpetrator also uses abusive language, violence, or threats.
Allowing for spousal rape, the report points out, makes sexual violence as a whole seem less serious
A lack of spousal rape protections begins the narrative that not all rape is rape and so sews the seeds to allow the perpetrator to escape responsibly- in law or in practice – for his violence.
In India, where spousal rape is still legal, one-third of men admit to forcing their wives into a sexual act. One 27- year's old Indian woman told the Women's Media Center that her husband once beat her into a semi-conscious state and raped her with a flashlight. He was never prosecuted, and there are many.
Studies show that spousal rape often happens in such situations, where rape and other forms of abuse occur in tandem. One study from the National Institute of justice found that the majority of women who were physically assaulted by a partner were sexually assaulted by the partner as well.
Criminalizing spousal rape, then, does more than just punish rapists- it protects women in an abusive relationship as well.
At least 52 countries have already done so, according to UN women and while these laws don't prevent all assault, they contribute to an overall culture in which sexual violence is less accepted. Including an express criminalization of rape in marriage, legislatures are spending a strong signal of what is not acceptable in society, in turn, this can change the attitude of law enforcement personnel and of the broader public so that all sexual abuser of women and girls can be held accountable
United Nation's Report: 250,000 cases of rape
A United Nations statistical report compiled from government sources showed that more than 250,000 cases of rape or attempted rape were recorded by police annually. The reported data covered 65 countries.
Legal provisions in India
Section 375 of the IPC holds that "sexual intercourse by a man with his own wife, the wife not being under 15 years of age, is not rape". No other statute or law recognizes marital rape.

Victims only have recourse to civil remedies provided under the protection of women from Domestic Violence Act, 2005.
Arguments against criminalization or marital rape: The fear of breaking the marriage and a tool for harassing husbands
As per people who are not willing to criminalize the marital rape, it may destabilize the institution of marriage apart from being and an easy tool for harassing the husbands. The concern is related to the rising misuse of section 498A of Indian penal code which is known as dowry law, for harassing the husbands.
Other countries, mostly western, have criminalized marital rape does not necessarily mean India should also follow them blindly is also the part of the argument.
Law commission or review of rape laws has examined the issue but not recommended the criminalization of marital rape. Therefore, people argue that the marital should not be criminalized.
Arguments for the criminalization of marital rape
The report 'status of women in India', by the high-level committee of the ministry of women and child development, criticized the legislature for its failure to criminal's marital rape.
Till date, 51 countries have criminal's marital rape, beginning with Poland in 1932.
The United Kingdom, whose common law was followed by India, made marital rape a criminal offence in 1991.
There are several studies to show the prevalence of non-consensual sex with their wives, and physically forcing their wives to have sex.
Marriage is no longer valid that it should be only for producing the children. Women were bought like a commodity. Today, marriage is an equal-relationship contract and a one-time consent to everything. The legal exception to the rape laws gives men unequal privilege. Marital rape victims suffer from long-lasting physiological scars exception under section 375, violates articles 14, 15, 19 and 21
What are the concerns and challenges?
There can be several concerns and challenges regarding marital rape issue are as follows:-
1-
The prevalence of child marriages and in many cases women are forcefully married off.
2-
2- In India, marital rape is not defined in any statute or law, an issue several women's rights advocates have argued against.
3-
The patriarchal nature of Indian society, ingrains it in the minds of men that women are expected to comply when their husbands demand sex.
4-
The victim suffers physical abuse and she also has to undergo mental trauma of her dignity being violated.
Why men find raping their wives a privilege?
Broad sexual attitudes in the early twentieth century differed little from those of the previous two thousand years. The suffocating influence of religion in enforcing sex-negative belief had abated somewhat, but doctors and scientists were picking up the slack.
Sexual sins are becoming symptoms of mental illness
When the purpose of marriage is a reproduction, the institution becomes brutal. The personal fulfilment of a spouse, especially wives, means little next to the key business at hand. A wife's lack of pleasure in lovemaking, or her ill will towards husbands, raised concerns only to the extent that it affected her ability to conceive. If women sought other sources of intimacy or arousal, the potential penalties were barely less ruinous than those that wives had suffered for centuries.
While men are expected to protect their wives from outside dangers and not beat them too severely, long standing laws still allowed husbands to "rule" their women, rather than protecting battered wives.
The Attitude of Indian Court/s- Protect the institution
The Supreme Court one sided delivered justice on the issues of triple talaq, LGBT rights etc, on the contrary in October, 2017, the Supreme Court states that marital rapes can't be considered Criminal as tradition does not justify assault.
In the progressive way, it just addressed the issue of child marriage, that in case of child marriage below 18 years of age, the sexual intercourse will be considered as rape.
On the Marital Rapes, the courts often looked the other way reasoning that by doing so they were encouraging family harmony and protecting the "sacred" home from government intrusion. Taking sympathy on the wife, the court let the fine stand, but then it doubled back and signaled to the state's other violent husbands that the law was still on their side- and the wife remains their property without her individual mind.
The court even mentioned about the "Public Policy," and it required courts to protect the "sanctity of the domestic circle" by ignoring all but the most extreme cases of violence where, for example. "Permanent injury has been inflicted." Short of that, the court declared, "it is better to shut out the public gaze and leave the parties to forgive and forget. In other words, unless a wife had been "worn out" by her husband's fists or whip, she had only hoped to protect her.
Does woman need unnecessary social protection of husband?
In 19th century women were not considered intelligent enough to study, but thanks to Savitribai Phule, who brought the revolution in women's education. Women are controlled in families even for getting their hair trims. People accepted such myths socially that hair brings fortune and life to husband.
But, any of these are not facts or evidence based. When people protested the change occurred. In similar way, criminalizing marital rape would not reduce the metaphysical concept of the marriage. It may bring the better aspect of married life.
The problem with the society is that they have always judged and doubt the potential of women, even when there has been woman like Shakuntala Devi- who even defeated computers in her calculations.
Women do not need protection of husband, father and anyone. People should stop entering in to their space, their choices and their lives.
They are not commodity, and neither should be treated one. No one needs to rule the woman, she is capable of handling the life and even the nation – (consider Indira Gandhi).
What constitutes marital rape and marital non-rape needs to be defined precisely before a view on its criminalization is taken. Defining marital rape would call for a broad-based consensus of society. States should intervene in the matter, since, vast diversity, poverty, etc., should be considered carefully before taking any decision. The need for "moral and social awareness" to stop such as act should be emphasized. The recent privacy judgment by the Supreme Court is also set to play an important role.
The right to bodily integrity is a crucial facet of Article 21. Timely medical care and rehabilitation, skill development and employment for facilitating economic independence of victims should be an area of focus. There is an urgent need for undertaking both legal and social reforms to deal with the menace of marital rape.
A woman has a right to bodily integrity, sexual autonomy and reproductive choice, and the marriage stands only when individual rights are not sacrificed and two partners are treated equally. If not, the marriages are broken inside, and institution of marriage remains meaningless.
- Alveera Khan and Namrata Chauhan